In the East of England, in the county of Cambridgeshire, a peculiar tale exists of a half-dog, half-monkey creature known as the Shug Monkey. 
Situated in south-east of Cambridge and north-west Haverhill, this weird creature has had a number of sightings over the years. But exactly what is the Shug Monkey? Read on to find out. 
Related: What is the Oozlum Bird?
What is the Shug Monkey?
The Shug Monkey is a black dog with the face of a monkey that haunts the area around Slough Hill Lane, Cambridgeshire. It's characteristics differ depending on whom you ask, but according to the British author James Wentworth Day (1899 – 1983), the monkey could either "shuffle along on its hind legs" like a monkey, or "whizz past on all fours" like a dog. 
The legend of the Shug Monkey has even spread to the neighbouring county of Suffolk, where it is believed that the mythical creature is not only part dog and monkey, but also part bear as well. In Suffolk, the Shug Monkey is said to haunt Rendlesham Forest, which is known for being home to supernatural occurrences. A man named Sam Holland spotted the Shug Monkey in 1956, when he witnessed a spectacular beast that he believed to be at least 10 feet in length. Holland's sighting was backed up years later by a separate sighting in Rendlesham Forest by Peggy Cushing, who said that the beast could take multiple forms and eventually flew away into the darkness as a winged gargoyle. 
The word 'Shug' is thought to have come from the Old English word for demon, scucca, and is also believed to be related to the East Anglian word shucky, which means shaggy or scruffy.  
Black Shuck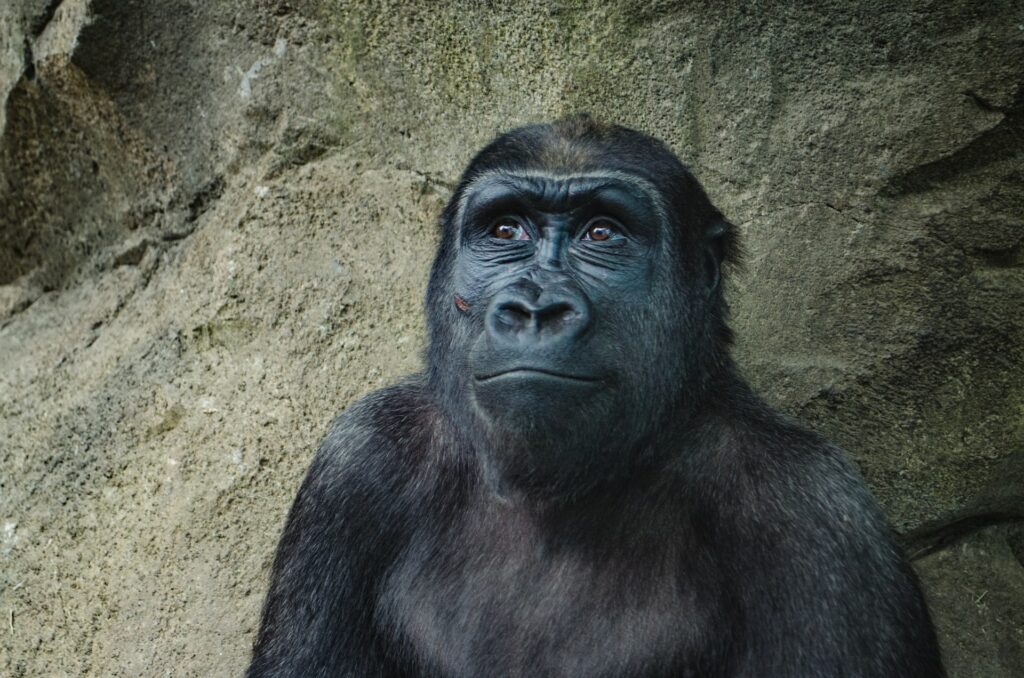 According to some English Folklore scholars, the Shug Monkey is a relative of the Black Shuck, a phantom black dog that inhabits the coastline of East Anglia. Most sightings depict the Black Shuck as being as large as a horse, but several other sightings have suggested the ghostly black dog is as small as a calf. 
According to the East Anglian author W. A. Dutt, the Black Shuck had only one eye, like a cyclops, and could bring horrendous bad luck upon sighting or contact. Within Norfolk, the Black Shuck is sometimes referred to as the owd snarley-how. 
Shug Monkey Pokémon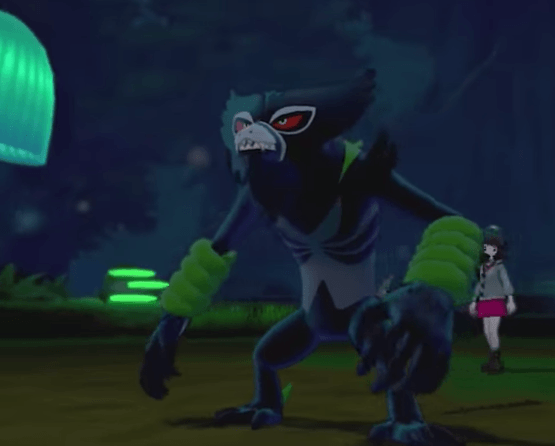 In modern popular culture, many believe that the Shug Monkey was used as the model for the 8th generation Pokémon, Zarude. It is easy to see why comparisons have been drawn, as Zarude has both canine and simian physical properties.
Get in Touch
Do you know of any good stories about the Shug Monkey? Maybe you've seen or hear of similar tales near you? If so, we'd love to hear from you. Let us know in the comment section below or contact me at basil@mythologyplanet.com. Your story could go straight into this article! 
To learn about other Australian mythology stories, why not check out our article about the legendary bat god Balayang.