Bai Ze (白泽)is a spiritual creature from Chinese mythology that is believed to have been dragon and goat-like in appearance. It has captured the imagination of people for centuries with its ability to impart knowledge and wisdom. 
In this post we will explore the fascinating origins, appearance, and cultural significance of Bai Ze in Chinese mythology.
MORE LIKE THIS: What is the Haetae in Korean Mythology?
Origins of Bai Ze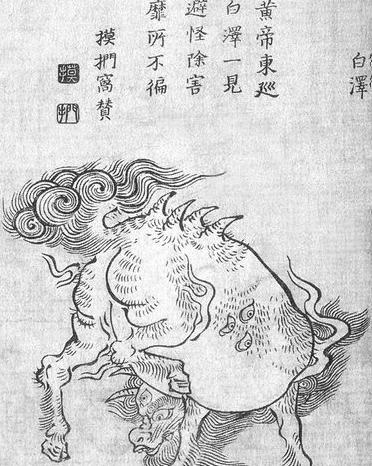 The tale of Bai Ze (白泽, bái zé) dates back to ancient Chinese mythology, where nine spiritual beasts were believed to have lived in the heavens. Bai Ze was among these mystical creatures, and was renowned for its exceptional wisdom and knowledge. 
The earliest recorded mention of Bai Ze can be found in "Shan Hai Jing" or "Classic of Mountains and Seas," a book that was written during the Warring States period (475-221 BCE).
Appearance of Bai Ze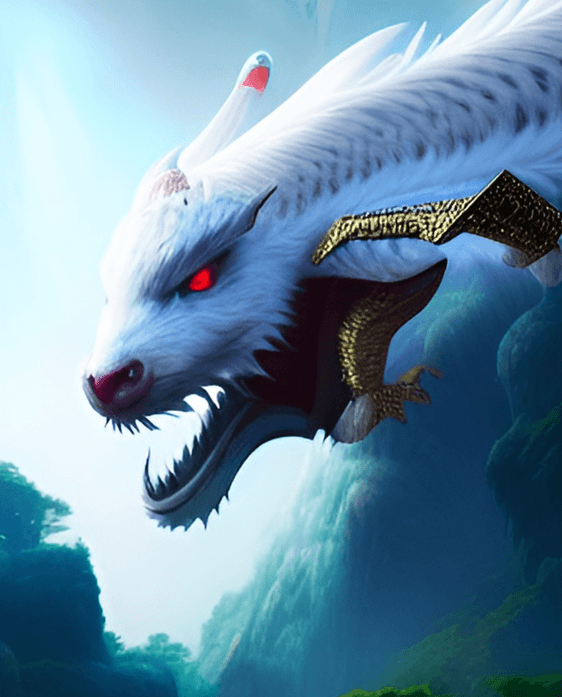 Bai Ze has a striking, dragon-like appearance and is often depicted as a white creature resembling a tiger or lion. It has a long body and a furry tail, and its eyes are large and bright, with many believing that the beast can see into the hearts and minds of humans. 
Bai Ze is also sometimes shown with wings, symbolizing its ability to fly and move quickly through the heavens.
Cultural Significance of Bai Ze
Bai Ze is considered to be a symbol of wisdom and knowledge in Chinese culture. Legend has it that the Yellow Emperor, an important figure in Chinese history, was visited by Bai Ze, who imparted knowledge and wisdom to him. It is said that Bai Ze revealed to the Yellow Emperor the secrets of medicine and healing, as well as the mysteries of the heavens.
Bai Ze is also associated with divination and fortune-telling in Chinese culture, and it is believed that it has the power to see into the future and predict the outcome of events, making it a popular subject for those seeking guidance and advice.
Additionally, Bai Ze is often seen in Chinese art and literature and is a popular motif in traditional Chinese architecture. It can often be seen, for example, in the carvings and paintings of the roofs of traditional Chinese buildings, symbolizing the importance of wisdom and knowledge in Chinese culture.
Bai Ze in Chinese Literature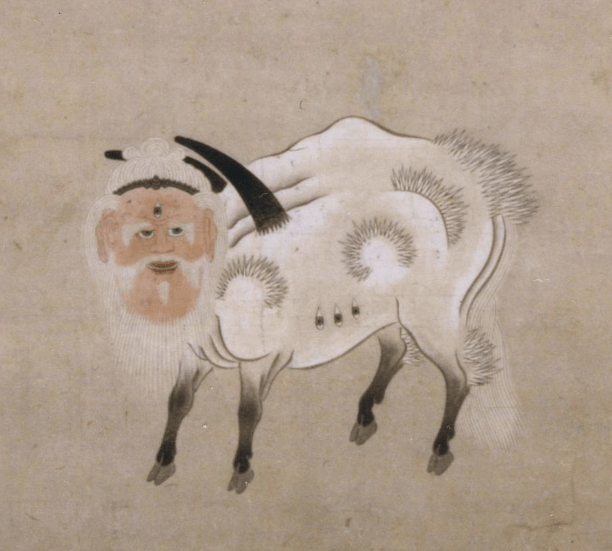 Bai Ze has been mentioned in several important works of Chinese literature. In the famous novel "Journey to the West," written during the Ming Dynasty (1368-1644), Bai Ze is described as a wise and knowledgeable creature that helps the main characters on their journey.
In the book "Records of the Grand Historian," written during the Han Dynasty (206 BCE-220 CE), Bai Ze is said to have appeared to the Yellow Emperor and revealed the secrets of medicine and healing to him.
Bai Ze has also been mentioned in other Chinese literary works, including "The Book of Changes", "The Book of Rites", and "The Analects of Confucius".
Modern Interpretations of Bai Ze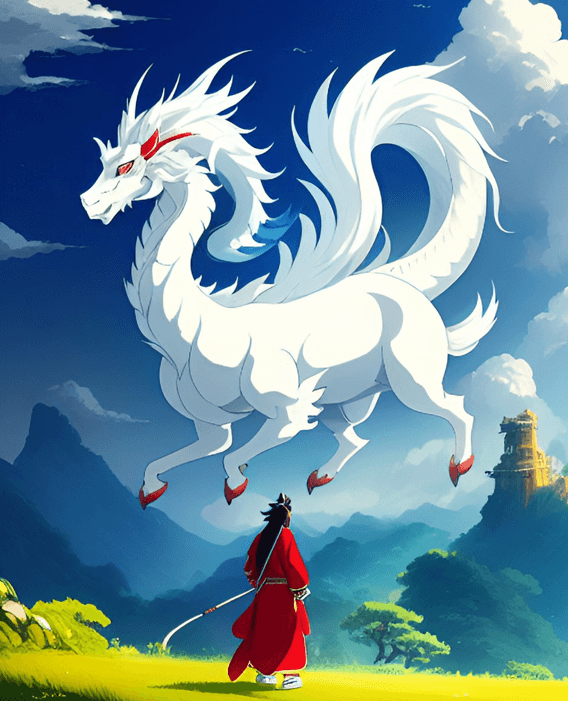 In modern times, Bai Ze has taken on a new cultural significance in China. It is often used as a symbol of knowledge and wisdom in educational institutions and is frequently seen on textbooks, school logos, and in other educational materials.
Bai Ze is also often used in various forms of popular culture, including video games, anime, and manga. In "Final Fantasy XIV," a popular game, Bai Ze appears as a boss in one of the game's dungeons, where players must defeat it to progress through the game. In the anime and manga series "Naruto," Bai Ze is mentioned as a creature that can offer guidance and wisdom to those who seek it.
Moreover, Bai Ze has been a feature of numerous movies, TV shows, and other forms of media in China. For instance, the 2018 Chinese fantasy film "Legend of the Demon Cat" features Bai Ze as a character, where it is depicted as a wise and knowledgeable creature that helps the main characters on their journey.
Other Mythical Beasts Like Bai Ze
Bai Ze is not the only mythical creature that has captured the imaginations of people throughout history. In fact, many other creatures from various mythologies around the world share similar characteristics with Bai Ze.
One such creature is the Sphinx, a mythical creature from ancient Egyptian mythology. The Sphinx is often depicted as a creature with the head of a human and the body of a lion, much like Bai Ze. Both creatures also hold great cultural significance, representing wisdom and knowledge in their respective cultures.
Another notable creature with ties to divination is the Manticore, which was believed to have the ability to see into the future. Like Bai Ze and the Manticore, the Sphinx from ancient Egyptian mythology was also associated with wisdom and knowledge, and was often depicted as a creature with the head of a human and the body of a lion.
Get in Touch
We hope you enjoyed reading about Bai Ze, and if you have any other facts or stories regarding the mythical beast, please let us know in the comment section below!
For enquiries, contact me at richard@mythologyplanet.com
For another representation of Bai Ze, check out the great YouTube video below by horf.